Work days are made up of schedules and deadlines.

 Summer days should be more flexible.

 Our PWC & Boat lifts are not only for Personal Water Craft, but they also have the flexibility to be used with small fishing boats, sailboats, paddle boats, canoes and kayaks. We set the standard. Our lifts feature a distinctive design that is engineered for strength and dependability

HEAVY DUTY WINCH

We oversize all of our winches for extra safety and easy cranking. 

Durable zinc plating resists rust better than a painted winch.

EXCLUSIVE PULLEY BAR DESIGN

One piece design works better than independent pulleys, results in longer cable life, and shields your boat from any contact with the cable..

FULLY ADJUSTABLE CARPETED BUNKS

Gently support the 

bottom of your boat.

FULLY ADJUSTABLE LEGS

Come standard on all of our Personal Watercraft Lifts. 

Longer length legs are available for deep water. Legs can be removed for shallow water.

Lifts & Hoists

For Marine Applications

Please call us for info on any of these Lifts!! 315-391-9213

Please call us for info on these Lifts!! 315-391-9213


South Shore Nautical

  Hoists

"Lake Shore"

We carry PWC lifts & also larger hoists for pontoon & bigger boats

We have canopy's for hoists 

We carry the larger Hoists also.

Call and give us your Boat

dimensions.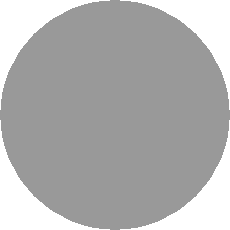 We sell "Smart Jacks" wheel kits so you don't have to carry your hoists out in the water, you just roll them out easy.

To the best of our knowledge, all writings,music or images are copyright free or were obtained through Public Domain.

If you believe any writings,music or images has a copyright issue, please notify us and we will remove them promptly. 

Ten/Two Year Limited Warranty 

LSP, Inc. (Seller) warrants the aluminum structure on docks and lifts of its manufacture to be free from defects caused by material or workmanship for ten years from date of purchase. Seller will, at its option, repair or replace any such goods found on examination by Seller to be defective under normal use and service. Upon discovery of any such defect, Buyer must notify Seller in writing of defect and provide proof of purchase. Seller warrants all other materials including cast aluminum parts, mechanical components, hardware, canopy covers, cables, bunks, etc for two years. Components obtained from other manufacturers and used in Seller's products will be covered under the manufacturer's warranty and shall not be the responsibility of the Seller. Seller's responsibility under this warranty shall be the repair or replacement of defective items. Seller is not liable for incidental or consequential damages of any kind. Seller shall not be held responsible for repairs or modifications to its docks or lifts unless authorization has been obtained from Seller. This warranty does not cover damage caused by incorrect assembly or adjustments, overloading, improper use, neglected maintenance, alterations, or damage caused by accident, environmental factors (chemicals, tree sap, salt, etc), or acts of God (rainstorms, windstorms, tornadoes, etc).

Vertical PWC lifts allow maximum lift height and take up less space.

1500 lb. capacity

Craft is safe high above waves with a lift height of 56", perfect for fluctuating water

Optional electric winch, canopy, front bow stop or aluminum/poly UltraBunks

We also carry 

Shore Side Docks

Super Strong Lifts