KAYAKS

Fun & Exersize

Kayak this Spring,Summer & Fall on our beautiful lakes 

Wet Suits Available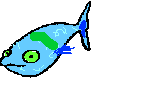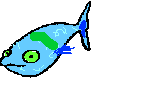 Cruizer kayaks                            

 Cruiser kayaks are fun and comfortable, recreational sit-on-top style kayaks, designed for paddlers of all ages and abilities. The unique high-speed hull design offers outstanding performance, excellent stability, and is virtually indestructible. Both kayaks are easily paddled and glide effortlessly through the water. Designed for use on lakes, ponds, and slower moving rivers. 

Tough & Weatherproof, Polyethylene construction

Rear Contour with Bungee cords secures a cooler

Sit-on-Top Style Design for all ages & abilities

Molded-in beverage holder & foot rests

Outstanding Stability Molded-in Side Finger Grips (Impulse only)

Spacious Cockpit with Added Legroom

Molded-in Side Handles (Cruizer only)

High-Speed Hull reduces drag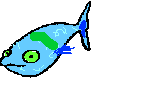 LOW PRICE!!!!

CRUISER       $299.00

 LOW PRICE!!!

CRUISER       $299.00

Below we have a 

"MAINSTREAM" wide body sit on top Blue & White

The "CRUSIERS" are going  fast we have only two left in stock and may not be able to get any more $299.00 each

They are very lite (38lbs) and are very popular with the kids and the ladies. $299.00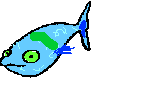 Rent a Fun Kayak from us Today !!!!!!

High-performing, versatile, offering good storage capacity, these kayaks are the natural choice for beginners to intermediate-level paddlers and for those wishing to dive into the sport with a boat that will enable them to quickly hone their skills. 

Please call us for pricing and more info anytime!!! 

1-315-391-9213

Please call us for pricing and more info anytime!!! 

1-315-391-9213







We

Do

Rentals

2 Hours $25.00

4 Hours $35.00

Full Day $45.00

Week $150.00

Must have a valid credit card (No Debit cards) or cash deposit of all equipment rented. Must have

Identification, All kids must be accompanied by an Adult or Guardian, Everyone must sign a release form.

Late fee's applied if not brought back on time

and damage fee's

  KDA14P101  

•Adjustable oversize footpegs

•Adjustable padded backrest 

•Bow and stern carrying handles

•Elastic bungee cords in stern

•Drop down skeg

•Day hatch with dry bag

•Molded seat with bottle holder

Please call us for pricing and more info anytime!!! 

1-315-391-9213

You Will Love

Two Person Kayaks !

To the best of our knowledge, all writings,music or images are copyright free or were obtained through Public Domain.

If you believe any writings,music or images has a copyright issue, please notify us and we will remove them promptly. 


We are constantly changing our inventory & brands of Kayaks & Paddleboards